Read in full the famous reformer's advice on Christian faithfulness amid pandemics like the coronavirus.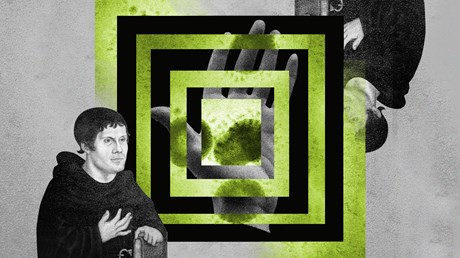 [Republished with permission of Fortress Press]
To the Reverend Doctor Johann Hess, pastor at Breslau, and to his fellow-servants of the gospel of Jesus Christ (1527 A.D.):
Grace and peace from God our Father and our Lord Jesus Christ. Your letter, sent to me at Wittenberg, was received some time ago. You wish to know whether it is proper for a Christian to run away from a deadly plague. I should have answered long ago, but God has for some time disciplined and scourged me so severely that I have been unable to do much reading or writing. Furthermore, it occurred to me that God, the merciful Father, has endowed you so richly with wisdom and truth in Christ that you yourself should be well qualified to decide this matter or even weightier problems in his Spirit and grace without our assistance.
But now that you keep on writing to me and have, so to speak, humbled yourself in requesting our view on this matter so that, as St. Paul repeatedly teaches, we may always agree with one another and be of one mind (1 Cor. 1:10; 2 Cor. 13:11; Phil. 2:2). Therefore we here give you our opinion as far as God grants us to understand and perceive. This we would humbly submit to your judgment and to that of all devout Christians for them, as is proper, to come to their own decision and conclusion. Since the rumor of death is to be heard in these and many other parts also, we have permitted these instructions of ours to be printed because others might also want to make use of them.
To begin with, some people are of the firm opinion that one need not and should not run away from a deadly plague. Rather, since death is God's punishment, which he sends upon us for our sins, we must submit to God and with a true and firm faith patiently await …