An emerging infrastructure offers indie musicians help with streaming and marketing without signing away their music rights.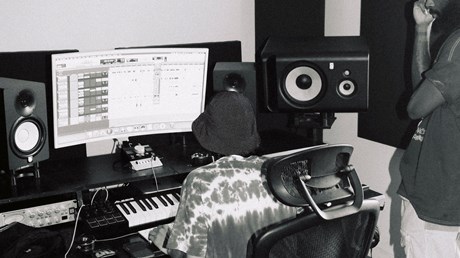 Worship artists who eschew traditional label contracts are drawn to the creative freedom and ownership of their music—but not to the administrative load that comes with marketing and distributing their work.
As the streaming era has opened new doors for a wider array of worship musicians to make a living outside commercial deals, a new infrastructure is forming to help them find and expand their audience.
Over his career, Elias Dummer, former frontman of The City Harmonic, has seen the complex and sometimes secretive gatekeeping around popular curated playlists on streaming platforms. Now as an independent musician, the biggest share of his streaming revenue comes from Spotify, and he's enlisted help so that his music can break through amid the hundreds of thousands of tracks uploaded each week.
The Ontario-based musician currently has a label services deal with Integrity Music—a kind of stripped-down contract that usually includes uploading and marketing music to streaming platforms and consulting around release strategies.
"Artists have more equity than they used to," said Dummer. "Labels are being pushed into more split or services deals rather than straight-ownership deals."
Unlike a traditional record contract, which secures a portion of publishing and/or master rights (see the Taylor Swift saga), a label services deal typically takes a cut of streaming revenue.
And even though the idea of operating completely independently appeals to many artists, having at least some of the resources of a label or marketing team can make a huge difference for an artist, even one with an established career like Dummer.
"You'd be crazy not to bring in some support," he said.
Fortunately, …