Evangelicals in medicine won't be subjected to the contested federal requirement that faced years of legal backlash.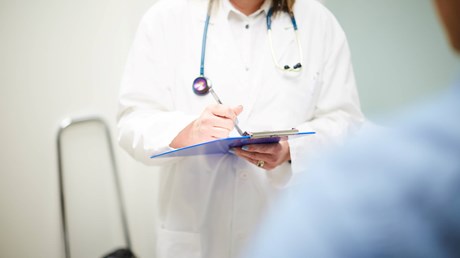 The Biden administration will not appeal an Eighth Circuit Court of Appeals decision from December 2022 that blocked the so-called transgender mandate.
The mandate was an attempt by the Biden administration to define sex to include "gender identity" for the purposes of Health and Human Services (HHS) regulations. Critics say the rule would have required doctors, clinics, and hospitals to perform procedures to which they object and insurance companies to pay for such procedures.
The Southern Baptist Convention's Ethics and Religious Liberty Commission (ERLC) president Brent Leatherwood welcomed the news.
"The Biden administration's decision to back down from the transgender mandate marks a significant victory in safeguarding the rights of medical professionals to operate in a manner consistent with their deepest held beliefs," Leatherwood said in written comments.
"This is an important development we should take note of because it not only represents a win for conscience rights but also furthers efforts to shield vulnerable individuals who should never become pawns in the sexual revolution."
The rule was first introduced in 2016 during the Obama administration's implementation of a portion of the Affordable Care Act.
According to the ERLC, the 2016 HHS rule required doctors to perform gender-transition procedures for any child referred by a mental health professional, even if the doctor believed the treatment or hormone therapy could harm the child.'
Becket, a religious liberty law group, has shepherded lawsuits filed by medical groups opposed to the rule, as those suits have made their way through the courts.
"After multiple defeats in court, …