Can we recover a healthy, Christ-honoring vision for masculinity?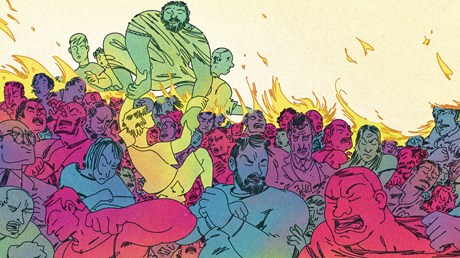 In recent decades, evangelicals have invested a colossal amount of discipleship, activist, and publishing energy toward promoting "sexual purity" and a "biblical" vision for sexuality. Despite this, the pattern of scandal, abuse, and misconduct by men and male leaders makes clear that the purity movement has not solved the problem of unhealthy sexuality in the church. The #ChurchToo movement and related denomination-specific investigations have demonstrated that "sexual purity" is often a mere façade covering up deeper patterns of wickedness.
The crisis of abuse, dysfunction, and sexual violence in the church is downstream from a theologically deficient understanding of what it means to be male. Specifically, we have perpetuated a hypersexual vision of masculinity. These scandals and patterns of dehumanization have infected the church, not despite the purity movement but in many ways because of it.
It's time to change the way we talk and think about male sexuality. This sub-Christian view of masculinity creates a culture in which men are allowed to wallow in ongoing sexual immaturity. It shouldn't be surprising when dehumanizing theology leads to dehumanizing—and consequently sinful—behavior.
The church is beginning to grasp how purity culture objectifies women and dehumanizes them. What's often less appreciated is the way the movement also has dehumanized men. If purity culture dehumanized women by treating them as sexual objects, it dehumanized men by casting them as sexual animals. If it hypersexualized women's bodies, it hypersexualized men's minds. Much of our rhetoric and resources adopted the culture's assumption that men are helplessly …