First NFL player to kneel and thank Jesus in the end zone said caring for souls and helping people in poverty were more meaningful than fame.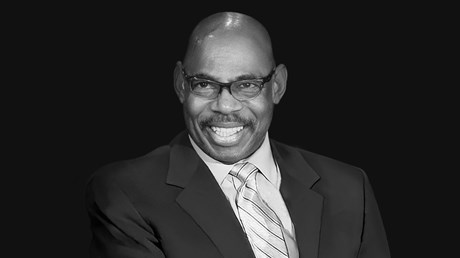 Herb Lusk II went down in history on a Friday night in August 1977.
The tailback for the Philadelphia Eagles caught an easy toss from the quarterback, tucked the football into the crook of his arm, slipped between a knot of players on his left, and sprinted 70 yards down the field to score a fourth-quarter touchdown. Then, in the end zone, in front of 48,000 yelling fans, he got down on one knee and prayed.
According to the official record keepers, he was the first to do that in the National Football League. He bowed his head, said, "Thank you, Jesus," and that was history.
But Lusk, who died on Monday at age 69, insisted to the end of his life that that wasn't the most important day of his professional football career. The most important was the second day of training in 1979, when he woke up in his dorm room and said, "I can't play football."
"Man," his teammate said from the other bed, "this is only the second day of camp."
"For you," Lusk said. "For me it's the last day."
He was done with football. He was going to be a Baptist minister.
The coach tried to talk him out of it. So did his dad, who was himself a Baptist minister. His father got on the phone and argued more people would see Lusk pray in an end zone than would ever lay eyes on him in a pulpit.
"Dad, I don't think that's enough anymore," Lusk recalled saying. "I woke up in the dorm room and I knew it was over for me. I could feel the Lord's call."
Lusk quit football that day and committed himself to ministry. He became a dynamic, powerhouse pastor who turned a dying, debt-burdened congregation into a vibrant community of faith and a vital …