My books and courses brought fame and fortune. Now I'm begging people to ignore what I taught.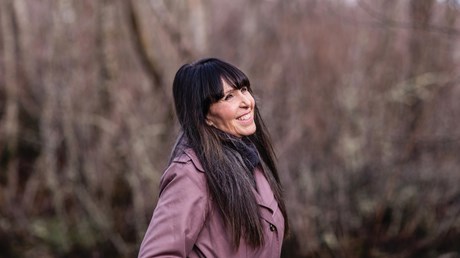 As recently as five years ago, I was the world's top-selling New Age author. At the time, I enjoyed a phenomenally lucrative lifestyle. I lived on a 50-acre ranch in Hawaii. My publisher treated me like a rock star, flying me and my husband first class to give sold-out workshops across the globe. We would stay in penthouse suites at swanky hotels and rub elbows with celebrities.
Yet despite this worldly success, I was hardly at peace. For all my New Age seeking, there were answers I could never find.
The Devil's deception
I grew up in the false church of Christian Science, although my mom always said that we were Christians. I was taught to ignore the "negative" parts of the Bible, such as the fall of humanity and the crucifixion of Jesus. To the extent that we studied Scripture, we only cherry-picked verses or read them out of context. So I was ripe for the Devil's deception.
I went to Chapman University in California, where I earned degrees in psychology and became a professional therapist. From there, I found a literary agent and started writing self-help books for major publishers. This brought invitations to speak at conferences and appear on radio and television, where I preached the gospel of self-help.
When a New Age publisher offered to turn my psychology dissertation into a self-help book, I agreed. With this publisher, I began writing other psychology books that incorporated my Christian Science beliefs. Their popularity landed me a gig as a speaker with a group of New Age teachers and vendors who traveled to convention centers around North America.
During breaks from speaking, I would walk around the convention floors and visit the various New Age booths. I was intrigued by the healing …