A tribute to the late author of "The Book of the Dun Cow," "Jesus: A Novel," and "Water, Come Down!"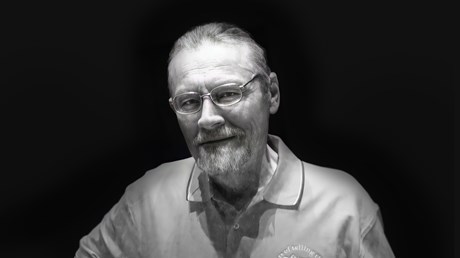 Last week, Walter Wangerin Jr. passed away, and a unique voice fell silent. His wife Thanne (short for Ruth Anne), his family, and a few close friends from Valparaiso University were with him when he died.
I first encountered Walter as a speaker at a conference in which we both participated. A slender man with a handsome, angular face and a shock of dark hair, he stalked the stage like a Shakespearean actor. I thought of the accounts of Charles Dickens sitting onstage in the great halls of England, reading his stories to a mesmerized audience.
Yet Wangerin was neither reading nor sitting. He was performing in the purest sense of the word, weaving stories and concepts together in erudite prose, directing our minds and emotions much as a conductor directs an orchestra's sounds—now meditative and melodic, now electrifying and bombastic.
We got to know each other mainly through the Chrysostom Society, a group comprising 20 or so writers of faith. Walt usually sat quietly on the margins, stroking his then-shaven chin while observing everything around him with piercing blue eyes. He rarely showed emotion, and when he spoke, he acted as a peacemaker, calming the heated arguments that sometimes emerged from the gaggle of writers. A pastor by profession and calling, he seemed thrilled simply to be in the company of writers.
A few years before, he had written The Book of the Dun Cow. At the time, he was trying to support his family on the salary provided by his predominantly African American church, and his days were filled with counseling, parenting, social work, and the many tasks of an inner-city pastor.
To his surprise more than anyone's, his first book won the National Book Award in the science fiction category, …