He dug through prosperity preachers' trash and pushed a radical Christian community to be more like the first-century church.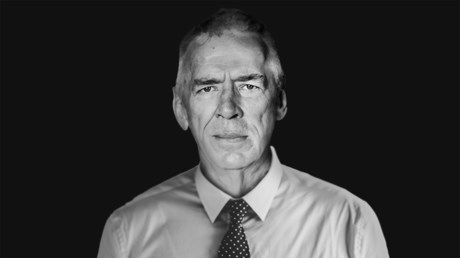 When it came down to it, Ole Anthony would admit to a lot of the bad things people said about him.
"My own grandiose bull— can get in the way," he told a reporter in 2004. "I was a schemer and a promoter. That's just the way my mind works."
Anthony needed to believe he was special, and he convinced those around him they were part of a spiritual elite. He was at times a huckster. He never stopped being a hustler. He exaggerated and lied about his life to impress people. He dreamed up grand plans to feed his ego and confirm his unmistakable charisma, never letting anything be reined in by humility or other people's good sense.
But in the process he preached a message of God's grace to those who wouldn't have heard it otherwise. He founded a radical community of Christians committed to recreating the first-century church. And he took on the work of exposing televangelists who perverted the name of Christ for financial gain as cheap frauds.
According to the small church he founded in Dallas, Anthony was "more like an Old Testament prophet" than anything else.
"Any conversation with him left you pondering your relationship with God," said Gary Bucker, an elder at Community on Columbia.
John Rutledge, another elder, said Anthony's Bible teaching "could cut through a listener's fog of self-delusion and clarify the need for redemption. It did for me, at least."
Anthony died on Friday, April 16, at age 82. A long-time pipe smoker, he was diagnosed with lung cancer in 2017 and it spread to his liver and his brain. He stopped teaching his daily 7:30 a.m. Bible study about two years before his death. In some of the final recordings, his pain …