Tates Creek Presbyterian won praise for its transparent investigation. Then it had to do it again.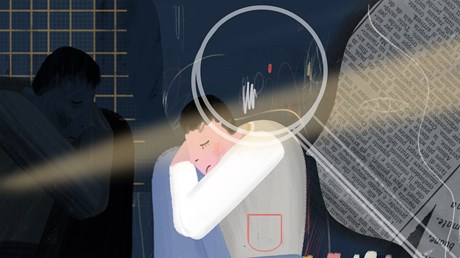 Of all his ministry duties, Robert Cunningham most enjoys the academic responsibilities: reading, crafting sermons, writing on faith and public life, and working on his dissertation.
But the Lord had other plans for the senior pastor of Tates Creek Presbyterian Church in Lexington, Kentucky. Over the past three years, his congregation has undergone two independent investigations into separate allegations of sexual abuse from its past.
Cunningham had no special training for abuse cases or familiarity with best practices for handling abuse allegations. But he had a deep awareness of what he didn't know and a sense of responsibility to lead his church through scandals it did not ask for. For three years, he has worked to build a culture of openness, care, and justice.
In a landscape marred by cover-ups, incomplete investigations, victim blaming, and denial, Tates Creek has emerged as a model for how churches should respond to allegations of sexual abuse.
Cunningham was in his sixth year as senior pastor when the first case emerged in 2018.
The 1,000-member congregation—large by Presbyterian Church in America (PCA) standards—was healthy, growing, and planting churches. The Savannah River Presbytery, the PCA's governing body in southern Georgia, told Cunningham that former Tates Creek youth pastor Brad Waller had confessed to inappropriately touching young men at a Savannah-area church.
By then, Waller's time at Tates Creek was a distant memory for the church. He had left over a decade before, and most of his students were long gone, too.
"It would have been easy for us to say, 'Okay, that's weird. Hate to hear that. Let's just keep moving on,'" Cunningham said. Instead, …