I couldn't read Scripture anymore, yet God's Word still nourished me.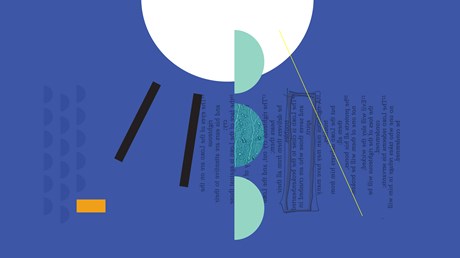 I woke up one morning, like normal, to prepare breakfast for our familia. After breakfast, my copastor and husband, Rudy, offered to take our girls to school. I hugged and kissed them goodbye, then headed to the bathroom to finish applying my makeup. But as I put on my mascara, a sudden tidal wave of feelings flooded my body—a cross between dread and nausea—and almost knocked me off my feet.
I called our church secretary to tell her that I wasn't feeling well and would come in around noon. But then, as though I was having an out-of-body experience, I saw myself hit redial. I mumbled, "I'm not coming in. I'm not coming back. I'm going to take a sabbatical or something, maybe a medical leave." Then I hung up the phone, crawled into bed, and proceeded to have what my grandmother surely would have called a nervous breakdown.
I slept 18 to 20 hours a day for weeks and only awoke out of necessity; even with all that sleep, I still felt exhausted. After a week or so, my husband said, "Baby, I think you need to see a doctor." So I made an appointment to see a psychiatrist. At the end of our first visit, she gave me a prescription and a diagnosis: "major depressive episode." Then she said the dreaded words: "In six weeks, you should begin to notice changes for the better." Six weeks? Oh God, can I live like this for another six weeks?
When everything fell apart in my life, I had to learn for the first time how to be—with myself and with God. The tools and spiritual practices that I'd always leaned on, like corporate worship, fasting, and prayer, were, in that state of mind, totally inaccessible to me. I'd always enjoyed studying the …