In some communities, empty buildings and eager youth ministers offer safe places and supervision for families facing school closures.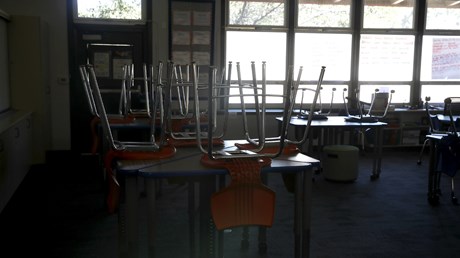 Remote learning will be the rule for schoolchildren in Winston-Salem, North Carolina, for at least nine weeks this fall as the city tries to stem a surging coronavirus caseload.
But that doesn't necessarily mean they'll all be staying home. Some could be in church instead.
That's the vision at St. Timothy's Episcopal Church, one of several churches in Winston-Salem hoping to host remote-learning sites for small groups of socially distanced kids.
If the bishop approves the idea, as many as 30 students would gather daily—spread across three buildings at St. Timothy's campus—in the mornings.
Church volunteers would enforce health protocols, tutor, and lead prayers to begin and end the day.
"We know in our faith that it's not good for us to be alone," said St. Timothy's Rector, Steven Rice, in a reference to the line in Genesis. "Some socialization among people of their own age will be a great benefit (to the students). And if both parents have to work, at least half the day is better than nothing."
From Connecticut to Hawaii, congregations are seeking ways to support families still smarting from last spring's sudden adjustment to home-based learning during the pandemic lockdown. They're exploring how underutilized church buildings might be put to a new use that allows education to continue while freeing up parents to work and attend to other responsibilities.
Proposals range from hosting students during online classes to providing study hall space for them to work independently.
In such efforts, youth ministry experts see a promising opportunity.
"This is a way of reimagining children's and youth ministry during a pandemic in a really …