How better understanding our brains can help us grow in conformity to Christ.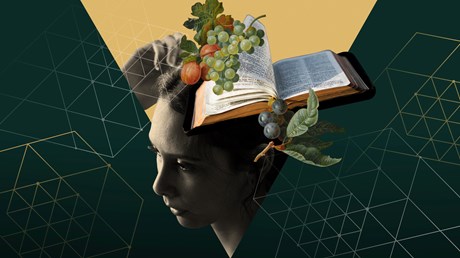 Read your Bible. Pray. Go to church—twice on Sundays. And don't sin. Be sure not to sin.
This was the extent of my spiritual formation.
Of course, no one talked about spiritual formation when I was growing up. Reading the Bible, fasting, and prayer were part of my devotions, not part of a package of historic "spiritual disciplines." These were just the things we did to grow our faith—to become holy, as God is holy.
And the simplicity of these activities served me well. Until—while in college—they didn't.
That's when I encountered Richard Foster's Devotional Classics, soon followed by Dallas Willard's The Spirit of the Disciplines: Understanding How God Changes Lives, and his Renovation of the Heart: Putting On the Character of Christ. These books opened my heart and mind to broader streams of God's life-giving water. They led me down God's ancient paths of transformation.
As for so many, discovering this wider tradition of spiritual disciplines—which included practices like meditation, fasting, and Sabbath rest—was a revelation and a relief. I no longer had to cut my own path with God, each day, alone. Now an ancient way stretched before me that I could walk with others.
Jim Wilder's new book, Renovated: God, Dallas Willard and the Church That Transforms, integrates these ancient pathways with findings from brain science about our neural pathways. Wilder shows how contemporary neuroscience transforms our understanding of spiritual formation.
(Before Willard's health began to decline, Wilder's goal had been to co-write this book with him. As a witness to their original collaboration, Wilder alternates his own chapters with …