Author Aimee Byrd rethinks the "Biblical Manhood and Womanhood" movement.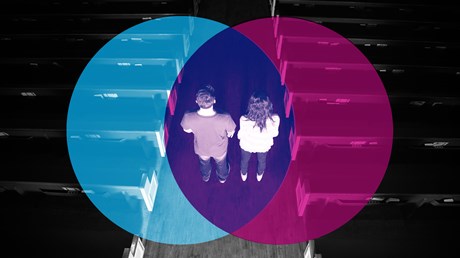 In the early 1990s, John Piper and Wayne Grudem published Recovering Biblical Manhood and Womanhood under the auspices of the Council on Biblical Manhood and Womanhood (CBMW). The book targeted the rise of "evangelical feminism" and addressed gender dynamics in both the home and the church. Almost three decades later, issues of women and leadership remain reliable sources of conversation and controversy. In her pointedly titled book, Recovering from Biblical Manhood and Womanhood: How the Church Needs to Rediscover Her Purpose, author Aimee Byrd argues that men and women need to reclaim their shared calling as siblings in Christ. CT senior associate editor Andrea Palpant Dilley spoke with Byrd about her book.
How does this book interact with your previous books?
Each one has built on the others, in terms of what I've been looking for as a laywoman in the church. My first book encouraged women to see themselves as theologians and to take that calling seriously. The second book did theology. The third book examined the whole culture of women's ministry and how it's letting bad theology seep into the church.
With this new book, I wanted to focus on the need for training and discipleship as brothers and sisters in the church. Are we being discipled differently? How does our reading of Scripture affect our relationships in the church? Until both men and women grow in their understanding of their relationship to Scripture, tension between the sexes will persist.
In the context of the debate between complementarianism and egalitarianism, how do you identify yourself?
I would label myself as confessional. I'm in the Orthodox Presbyterian Church, so I'm inside the bounds of the Westminster Confession …