Juneteenth may more fully embrace the self-evident truth of all people as created equal.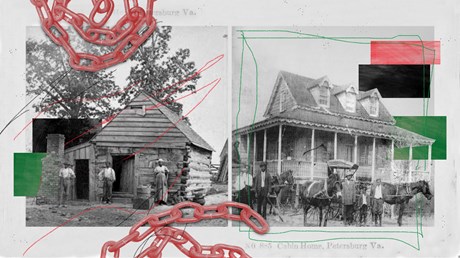 What, to black Americans, is the Fourth of July? To the slave, as Frederick Douglass famously said, it is "a day that reveals to him, more than all other days in the year, the gross injustice and cruelty to which he is the constant victim. To him," Douglass continued, "your celebration is a sham; your boasted liberty, an unholy license; your national greatness, swelling vanity; your sounds of rejoicing are empty and heartless; your denunciations of tyrants, brass-fronted impudence; your shouts of liberty and equality, hollow mockery; your prayers and hymns, your sermons and thanksgivings, with all your religious parade, and solemnity, are, to him, mere bombast, fraud, deception, impiety, and hypocrisy—a thin veil to cover up crimes which would disgrace a nation of savages."
Douglass spoke those words in 1852. It would be another 11 years before the Emancipation Proclamation—and two more years after that before news of this liberation reached every state in the rejoined Union. The final announcement came to then-remote Texas on June 19, 1865, and thus was born our nation's second—and fuller—Independence Day: Juneteenth.
This year, Juneteenth will arrive after weeks of protest of police brutality, endemic unfairness in our justice system, and broader racial injustice too little reckoned with or rectified in our history, governance, and culture. Many white evangelicals, like our white compatriots more generally, are seeking to better understand what it's like to be black in America—to learn how we can better have "the same mindset as Christ Jesus" "not looking to [our] own interests, but to the interests of others," …