Despite Supreme Court decision, religious liberty advocates clash with states over varying rules.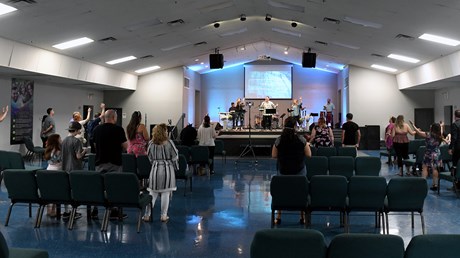 In Minnesota, all it took was a letter to get the governor's attention. In Nevada, it might take a lawsuit.
Nevada Gov. Steve Sisolak issued an executive order allowing restaurants, pools, fitness centers, and cannabis dispensaries to open at half capacity. But worship services were capped at 50 people, regardless of the size of the building. Alliance Defending Freedom (ADF) is going to court to argue that houses of worship can't be treated differently under the law.
Minnesota Gov. Tim Walz issued a similar order with varying rules for churches and for-profit businesses, but when he was contacted by the Becket Fund for Religious Liberty, Walz made adjustments. Worship services can now open up to 25 percent capacity in Minnesota.
"Churches were happy to work with the governor to come to that solution," said Diana Verm, senior counsel for Becket. "They didn't want to litigate or buck the system. They wanted to open safely, cooperatively, and responsibly."
In Nevada, things have gone another direction, according to Ryan Tucker, ADF senior counsel and director of the Center for Christian Ministries.
"There was a collection of churches that reached out via letter to the governor, and those attempts proved futile," Tucker said. ADF has filed a suit against the state on behalf of Calvary Chapel Dayton Valley in Dayton, Nevada, outside of Carson City.
Tucker and Verm both said their clients don't want to jeopardize the health of church members or the broader community. But when they see other establishments treated with less scrutiny than religious institutions, it is a clear violation of the First Amendment protections.
As governors develop and implement plans to end the COVID-19 …