We don't want to rush ahead of the governor, but there is a significant and growing angst among many church attenders and many church leaders.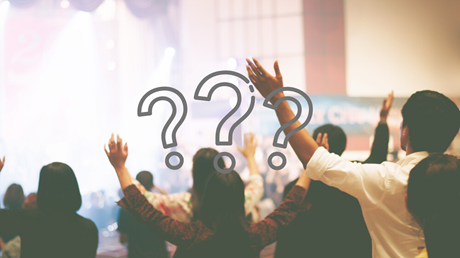 In a press conference today President Trump called churches, synagogues, and mosques all "essential services" and called on governors to reopen them "right now." Where I live, Illinois Governor Pritzker has already said that churches are essential, and I agree with them both.
That's not really the question.
The question people are asking is how and when can churches (and other religions congregations) gather together in groups larger than 10 or larger than 50?
And, with President Trump's comments, I imagine the pressure will grow to ignore the directives of stricter states like CA and IL.
Actually, the Justice Department recently sent a letter to Governor Newsom of California regarding his policies on houses of worship gatherings. Here in Illinois, as I recently wrote for RNS, my concern is that Pritzker has not been communicating with church leaders by doing so while putting off gatherings of more than 50 to his final phase where there's a vaccine, much lower level of community spread, or higher level of treatment.
This approach moves churches meeting together to some far distanct, uncertain time to be determined. It is creating tension among church leaders and congregants.
In a press conference today, Gov. Pritzker said he has been collaborating with church leaders, but we cannot discern who those leaders might be.
Along with James Meeks, pastor of an African American congregation in the South, and Wilfredo de Jesus, a Hispanic pastor, both of whose communities have been hit particularly hard, we have asked the governor to open a conversation with faith leaders and the health department so we can follow the science and open at a later date in a safe way in cooperation with one another.
We do …