From the account of Adam and Eve's fall in the garden, there are at least four reasons why believers may not be sharing the gospel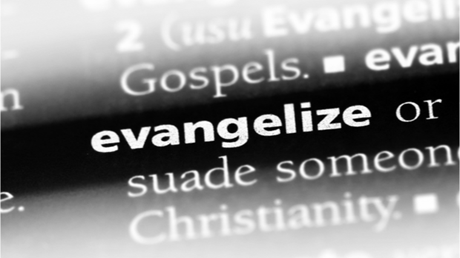 God's people have always been given the responsibility to declare God's glory and name among the nations.
Interestingly, the call of God's people to declare God's glory throughout the earth is something that creation, by its very nature does.
David wrote, "The heavens declare the glory of God and the expanse proclaims the work of his hands" (Ps. 19:1). Jesus responded to the Pharisees, when they told him, "Teacher rebuke your disciples," by saying, "I tell you, if they were to keep silent, the stones would cry out" (Luke 19:10).
Paul addressed the fact that God's "eternal power and divine nature has been clearly seen since the creation of the world, being understood through what he has made" (Rom. 1:20).
Creation seems, by both David and Paul's account, to be batting .1000 when it comes to declaring God's glory.
On the flip side, God's people don't bat .1000 when it comes to their responsibility and call to declare God's glory and gospel to all the world.
Why is that? The short answer, temptation and sin. We know from the book of James, temptation and sin are two different—yet connected—things (James 1:13–15).
Although God's people have been redeemed and reconciled by the blood of Jesus, and have been indwelt with the Holy Spirit, God's people still struggle with both temptation and sin. Thus, temptation and sin suppress and prohibit evangelism.
Using the account of humanity's fall in the garden—where we clearly see how temptation and sin take our eyes and lives off God's glory—I want to share four reasons why God's people don't evangelize.
You won't …