Schools and scholars can help the Christ-centered movement become all the more Jesusy.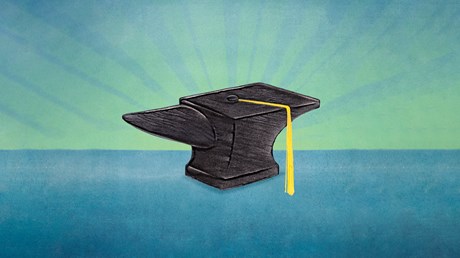 Historian Mark Noll's prophetic call in The Scandal of the Evangelical Mind launched a thousand more laments about the shallowness of evangelical scholarship and thinking.
The judgment remains accurate as far as it goes. American evangelical Christians are American Christians, and Americans have never valued the life of the mind as much as they might. But where Noll's 1994 volume lamented the dearth of intellectual commitment among evangelicals, he now wonders if there is much evangelical thinking among the evangelicals committed to the life of the mind.
In a recent lecture, he said that institutions like Christianity Today and Wheaton College, among others, "sustain Christian seriousness about intellectual life." He went on to say, however, that among the high level of evangelical learning on display among leading educational institutions and publications, "not much of it seems particularly 'evangelical,'" but displays learning that draws on broadly Christian sources, like Reformed Protestantism or Roman Catholicism.
"That work is often obviously Christian, but with incredible variety, reflecting a huge mélange of influences," he said. "For tracing broad trajectories of historical development, the word evangelical is probably still useful. But for contemporary evangelical effort, not so much."
At the same conference at which Noll spoke, James K. A. Smith of Calvin College went on to argue that evangelical scholars should abandon the attempt to discover and explore the evangelical mind as such, but instead to draw on these broadly Christian resources to shore up their intellectual efforts.
I basically agree with Smith—that is, I believe Christian …