"I think there's a theological argument there that we're doing what God designed us to do by taking care of animals."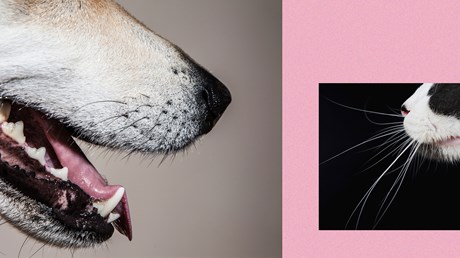 Three quarters of pet-owning Christians (75%) in the US have dogs, while less than half (43%) possess cats.
That's according to a Pew Research Study report released this summer. In religious breakouts provided to CT, figures showed that twice as many Christian pet owners (53%) only own dogs while less than a quarter (21%) exclusively own cats. About 1 in 5 (22%) own both. The numbers track with what veterinarian Nancy Moore has observed anecdotally at Christian vet conferences.
"It's pretty rare, [but] we do get occasional cats," said Moore, who serves as the southeast region representative for the Christian Veterinary Mission. "I think that the human wants the cat out [and about], but I don't know if the cat agrees with the human. Cats aren't notoriously well known for wanting to go into strange places."
In her own life, Moore is on "Team Cat" (she owns three of them). While she's thought about being a dog-owner, her busy travel life inhibits that.
Dogs have a constant desire for social company, she said. That requires a special kind of attention. Yet Moore also explained that the dog's more extroverted nature can reflect that of the church: a culture of life together.
A 2019 report examining how religion predicts pet ownership found that those who attend religious services more often had a higher likelihood of owning fewer pets. Theological affiliation or belief, however, had little to do with pet ownership.
Churchgoers were less likely to own cats, the study showed. However, there was little association between worship attendance and dog ownership.
"On the one hand, certain personality types might simultaneously attract some Americans toward religious …