The Church of England concluded that the Soul Survivor founder engaged in spiritual abuse over four decades.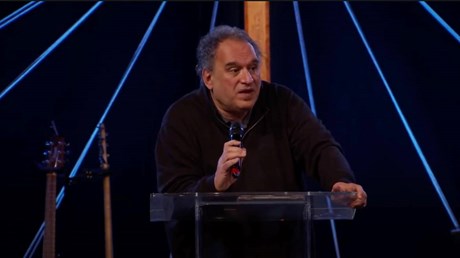 One of the most influential leaders in British evangelicalism used his spiritual authority to control people, exhibiting "coercive behavior" that led to inappropriate relationships, wrestling, and massages, the Church of England has concluded.
The church's investigation into allegations of harmful behavior by Mike Pilavachi, the founder of the Soul Survivor youth festival and an ordained minister, was first announced in April.
Although the details were never made public either by Soul Survivor or the Church of England, in recent months national newspapers have published accounts by men who had served as staff members and interns at Soul Survivor. The accounts include allegations that Pilavachi massaged, straddled, and wrestled with the men and others as teens.
On Wednesday, the Church of England media team said that the investigation, carried out by the National Safeguarding Team, had concluded that these concerns were "substantiated" and spanned four decades: from Pilavachi's time as a youth leader at St. Andrew's Church in Chorleywood to the present day.
"The overall substantiated concerns are described as an abuse of power relating to his ministry, and spiritual abuse," the statement read. "It was concluded that he used his spiritual authority to control people and that his coercive and controlling behaviour led to inappropriate relationships, the physical wrestling of youths and massaging of young male interns."
The statement quoted the definition of spiritual abuse that has been adopted by the House of Bishops (the senior leadership of the Church of England): "a form of emotional and psychological abuse characterised by a systematic pattern of coercive …