The missionary wife's "listening prayers" comforted and inspired millions.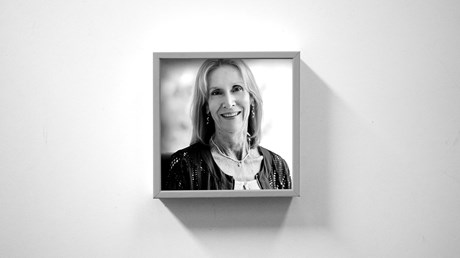 Sarah Young, a devotional author who wrote in Jesus' voice and became one of the most-read evangelicals of the 21st century, has died at 77.
The wife of a Presbyterian Church in America (PCA) missionary to Japanese people, Young suffered from Lyme disease and other chronic illnesses that sometimes forced her to stay in her room for 20 hours a day. In her isolation, she started to practice "listening prayer" and journaling what she felt the Spirit tell her.
"Messages began to flow … and I bought a special notebook to record these words," Young later wrote. "I have continued to receive personal messages from God as I mediate on Him."
A few pages from her journal found their way to a women's prayer group in Nashville in the early 2000s. One of the women shared them with her husband, who was vice president of marketing at Integrity Publishers, and Integrity asked Young if she could write one message from God to the reader for every day of the year. She agreed, and they published Jesus Calling in 2004.
With an additional marketing push after Integrity was absorbed by Thomas Nelson, the book earned a top 10 spot on the Evangelical Christian Publishers Association's bestseller list in 2009. It remained atop the list, month after month, for the next 15 years, ultimately selling more than 45 million copies. In August 2023, Jesus Calling outsold T. D. Jakes, Lee Strobel, Rick Warren, Joyce Meyer, Louie Giglio, and Max Lucado.
A children's version of Jesus Calling has also sold more than a million copies, as have two of Young's follow-up devotionals, Jesus Always and Jesus Today. Two others, Jesus Lives and Jesus Listens, have sold half a million copies each.
Young's …