An Australian court found Brian Houston may have had a reasonable excuse not to call police about his father's crimes.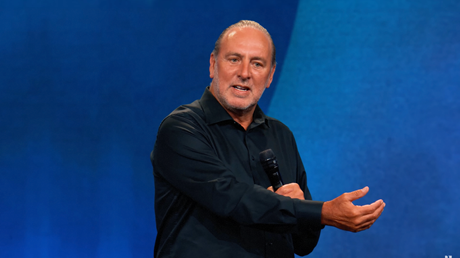 Hillsong founder Brian Houston has been found not guilty of concealing his father's sexual abuse of a young boy.
An Australian court ruled Thursday that while Houston did not report his father's crimes to the police when he learned about them in the 1990s, the evidence does not prove beyond a reasonable doubt that he did not have a reasonable excuse.
"I am not my father," Houston said, leaving the courthouse in Sydney. "I did not commit this offense, and I feel a sense of relief that at least the truth has come out."
Houston and his father's abuse victim, Brett Sengstock, sat yards apart in a tiny courtroom in Sydney's Downing Centre as magistrate Gareth Christofi delivered his judgment. It took almost two hours to read, as Christofi reviewed the facts and legal arguments.
In the crowded room, Houston's supporters appeared confident the judgment would be in his favor, but they visibly relaxed as Christofi spoke.
"I am not satisfied beyond a reasonable doubt that in not reporting to police, the accused did not take the victim Brett Sengstock's wishes into account," Christofi said. "Therefore, I am not satisfied beyond a reasonable doubt that the accused did not have a reasonable excuse."
Houston's father, Frank, sexually abused Sengstock in the 1970s, starting when Sengstock was just seven years old. The elder Houston, who died in 2004, was a prominent and respected Assemblies of God pastor who was jokingly called "the bishop." Sengstock told 60 Minutes Australia that the abuse continued for five years and destroyed his childhood.
Houston learned about the abuse in the late 1990s and, as the Assemblies of God's national president, …