Resurrection South Austin is the latest to go, citing issues around race, women, sexual minorities, and abuse response.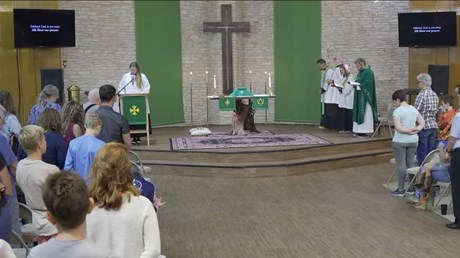 In the past year, two Anglican congregations in the US have left their more theologically conservative denomination for the mainline Episcopal Church.
Formed in 2009, the Anglican Church in North America (ACNA) is known for taking in breakaway Episcopal congregations and clergy, though these two departing churches—Resurrection South Austin in Texas and The Table in Indianapolis—didn't have previous ties to the Episcopal Church.
Both were church plants belonging to the Church for the Sake of Others (C4SO), an Anglican church-planting movement that predates ACNA and, for the past decade, has functioned as a diocese in the denomination. Its parishes span across California, Texas, the Midwest, and the South. Very few of its clergy or churches were Episcopalian before, and many of its members come from evangelical backgrounds.
Some Anglicans see C4SO as less conservative than others in the denomination due to its focus on justice and since it's among the dioceses that ordain female priests.
Clergy at the departing churches attributed their decision to a range of issues where they felt out of alignment with the ACNA as a whole and for which they faced backlash from fellow Anglicans online.
They cited their convictions around the inclusion of women in leadership, hospitality toward sexual minorities, opposition to white supremacy, treatment of people of color, and response to abuse victims in the church (including a contentious investigation in the Upper Midwest Diocese).
Though LGBT inclusion was not named as the primary impetus for either church's withdrawal, it became the impasse for the more theologically conservative minority who decided not to stay during the transition to local Episcopal dioceses.