The rotational model of church shelters was hit hard by COVID-19.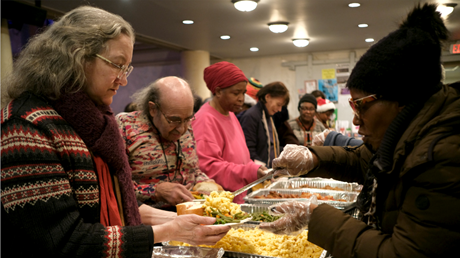 Lebanon County Christian Ministries (LCCM) had to pivot to a new model for housing homeless families in a matter of hours.
LCCM is the only family-based shelter for people temporarily without housing in its southeastern Pennsylvania community. Before the COVID-19 pandemic, the ministry worked with about a dozen churches, rotating families from congregation to congregation for two weeks at a time. But Bryan Smith, who spent 25 years as a paramedic before becoming the executive director at LCCM, watched as the coronavirus arrived in the US in early 2020 and quickly swept across the country.
He knew he had to figure out an alternative.
On March 13, 2020, the day President Donald Trump declared a national state of emergency, Smith reached an agreement with a local hotel. He informed the management that LCCM would transfer guests "in the next week or two." Two hours later, at 3 p.m. on a Friday, the contact person at the current host church informed Smith the congregation was shutting down its building and wouldn't be able to house anyone that week.
"We immediately called the hotel and said, 'Yep, now,'" Smith recalled. "We moved our guests into the hotel that night, and that really changed the next two years of our shelter."
Today, LCCM is not planning to go back to the old model. The ministry has a temporary shelter, which opened in February 2022, as it explores possibilities for a permanent location. Churches send volunteers to help, and LCCM continues to assist the congregations of Lebanon County in reevaluating how they will serve the community.
LCCM isn't the only homeless ministry where temporary changes have become permanent. Across the country, organizations serving …