She sang through betrayal, divorce, and death.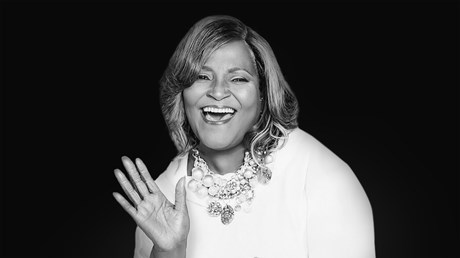 LaShun Pace sang of God's power. With a voice that could hold an angelic note or drop down to a sinner's growl, she declared the Lord's victory on a revival circuit in the 1970s, on the Billboard charts in the 1990s, and on TikTok in the 2020s. She sang of a God revealed in times of trouble—belting it out, even as she went through her own unbearable suffering.
Pace, a founding member of the Anointed Pace Sisters and a solo gospel singer with eight studio albums, died on March 21 at age 60.
She was remembered as the voice of the Black church experience, one of "the greatest singers to ever touch this planet," and a gospel music legend.
"My mother was a genuine, authentic woman of God," daughter Aarion Rhodes told an Atlanta TV news station. "She sang the Word of God. She preached the Word of God. But more importantly she lived it."
Tarrian LaShun Pace was born on September 6, 1961, in Poole Creek, Atlanta, a Black community that would disappear almost without a trace with the expansion of the Hartsfield-Jackson Atlanta International Airport. Her father, Murphy, worked as a carpenter. Her mother, Bettie Ann, cleaned classrooms at a school. Both parents were active ministers in the Church of God in Christ (COGIC).
Pace was the fifth of 10 children. She had one brother, Murphy III, called M.J., and eight sisters: Duranice, Phyllis, June, Melonda, Dejuaii, Leslie, Latrice, and Lydia.
When the large and growing household started to get out of control and some of the older children started to get in trouble, Bettie Ann prayed for help. She felt God tell her to gather the children to sing.
"And so she did," Pace later wrote in her memoir. "God moved through her …