COVID-19 crisis puts pressure on hard-hit nations with millions of caregivers dead. But family care is still preferred.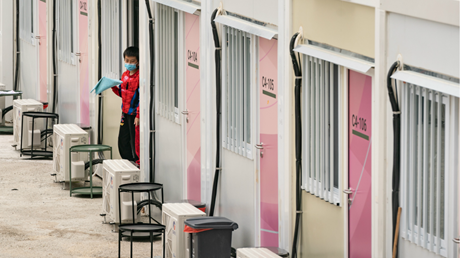 More than 5.2 million children around the world have lost a caregiver to COVID-19, according to a new report released by The Lancet Child & Adolescent Health journal.
The number of newly bereaved children increased so rapidly between March 2020 and October 2021, experts in Christian orphan-care ministries can compare the crisis only to the one caused by HIV/AIDS, which has orphaned a total of 16.5 million people since the 1980s. The response, they hope, will be as earnest as it was in response to AIDS—but different.
Orphan-care ministries see the current crisis as an opportunity to fully turn away from institutionalization, throwing all their support to a family-care model.
"We've learned from the past," Elli Oswald, executive director of the Faith to Action Initiative, told CT. "We know that residential care facilities, orphanages, and children's homes are only Band-Aid responses that don't address the real challenges that children and families are facing—and in fact they can cause more trauma and harm to children."
In the 19th century, Christian organizations built orphanages as a swift solution to the dire need of abandoned and neglected children. American Protestants funded orphanages around the world, and Christians became the primary provider of orphan care. What might have been seen as a temporary solution, however, became in many cases permanent.
"While it was incredibly generous and well-meaning, it caused harm that we didn't realize," Oswald said.
American Christians give an estimated $3.3 billion to orphanages annually. And orphanages may still sometimes be the best available option in the short term in some situations, Oswald said. But long …