Update: The top leader of the global ministry is leaving shortly after the church revealed a pair of investigations around inappropriate behavior.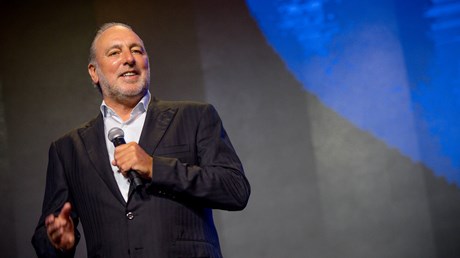 Brian Houston has resigned from Hillsong Church, the congregation he founded nearly 40 years ago and led as global senior pastor.
The boards of the Australian congregation and the global ministry announced they accepted his resignation in a letter posted Wednesday.
Houston had been on leave from the church awaiting his appearance in court on charges he had covered up abuse by his late father. Last week, news broke that Hillsong had also investigated him in two instances of inappropriate behavior.
The letter from the board said:
Irrespective of the circumstances around this, we can all agree that Brian and Bobbie have served God faithfully over many decades and that their ministry has resulted in millions of people across the world being impacted by the power, grace, and love of Jesus Christ.

Hillsong Church was birthed out of Brian and Bobbie's obedience and commitment to the call of God and we are extremely grateful for all that Brian and Bobbie have given to build His house. We ask that you continue to pray for them, and the entire Houston family, during this challenging time.
Last Sunday, Phil Dooley—Hillsong's interim global leader—apologized to the congregation and pledged to make it a safe place for healing.
"Where trust and aspects of transparency have been lost, we will do our best to rebuild that," he said.
The church plans to undergo an independent review of its governance structure and processes.
"There is still much to be done and our church leadership continues seeking God for His wisdom as we set the course for the future," the boards wrote. "We acknowledge that change is needed."
———-
Earlier story (March 18, by Roxanne Stone and Bob Smietana – Religion …