The Conservative Baptist Network puts forth its nominees to lead the denomination.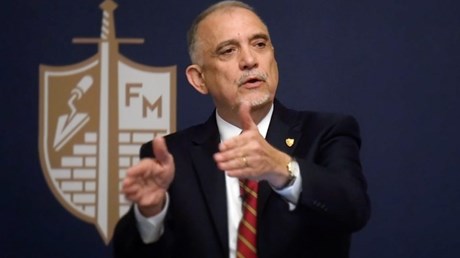 Two Baptist preachers known for their claims that the nation's largest Protestant denomination is becoming too liberal will be nominated for top roles in the Southern Baptist Convention.
In a statement that blasted SBC leaders for abandoning biblical truth and embracing "radical feminism" and "Race Marxism," a group of Baptist pastors and professors announced plans to nominate Tom Ascol, president of Founders Ministries and pastor of Grace Baptist Church in Cape Coral, Florida, for SBC president. They also plan to nominate best-selling author Voddie Baucham, a former pastor and dean at African Christian University in Zambia, to lead the SBC Pastors' Conference.
The statement, posted on the conservative website Capstone Report, said Ascol and Baucham will help turn the SBC away from "wokeness" and back to the Bible and criticized Baptist leaders who worry that the "world is watching" how Baptists behave.
"But we believe that God is watching, that He alone defines our terms and sets our agenda," the statement read. "And God is not Woke."
A number of signatures on the statement belong to leaders of the Conservative Baptist Network, which has been critical of current SBC leadership. Among the CBN leaders signing the statement are Lee Brand, the current first vice president of the SBC and a seminary professor; Mark Coppinger, a retired SBC theology professor; Brad Jurkovich, pastor of First Baptist Church in Bossier City, Louisiana; Mike Stone, a Georgia pastor and failed SBC presidential candidate; and Ronnie Rogers, pastor of Trinity Baptist Church in Norman, Oklahoma.
Carol Swain, a retired professor and conservative commentator, and Texas pastor …