Media gives MENA Christians the opportunity to "share their sorrows, joys, faith, and hope" amid persecution and unrest.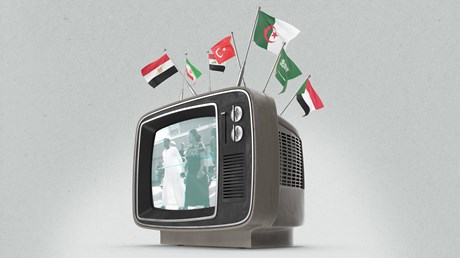 Walking along the dusty streets of Cairo, Terence Ascott had an epiphany. Having served in literature ministry in the Middle East and around the world, the British missionary grew somber as he passed by the local bawab (gatekeeper), his wife, and three children.
"How can such an illiterate family ever be exposed to the Christian faith," Ascott mused.
Hired to guard a construction site, the Egyptians sat huddled under a makeshift tent with only the most rudimentary of kitchen items—and a television that transfixed them and left Ascott unnoticed as he lingered.
Last year, satellite TV ministry SAT-7 celebrated its 25th anniversary. Broadcasting in Arabic, Turkish, and Farsi, the embodiment of Ascott's epiphany now communicates the gospel across 25 nations in the Middle East and North Africa, home to 400 million people.
Having transitioned SAT-7 to local leadership but continuing to serve as a member of its international council, Ascott turned back to literature to reflect on four decades of ministry.
Below is an excerpt from Dare to Believe, a collection of Ascott's anecdotes of faith from ordinary believers, telling the story of his journey—through civil wars, arrests, and deportation—to establish an evangelistic ministry embraced today by nearly every Christian denomination in the region.
Tertullian, the early North African Christian writer, observed, "The blood of the martyrs is the seed of the church." When one considers the dozens of murdered Christian workers in Algeria over the past decades, it is not surprising to know that it hosts the fastest-growing church in the Arab world today.
The Protestant Church of Algeria (EPA) was officially recognized by the government of …