The Korean Pentecostal promoted cell groups and gifts of the Holy Spirit for church growth.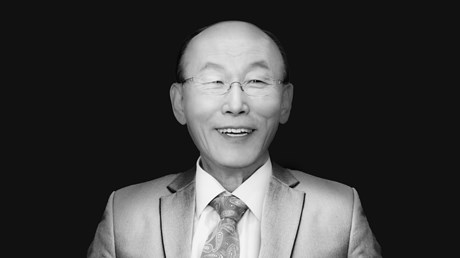 David Yonggi Cho, the Korean Pentecostal who founded the world's largest megachurch, died on Tuesday at the age of 85.
Cho and his mother-in-law started a church in Seoul in 1958 in a tent pieced together from bits of US Army tents. Yoido Full Gospel Church, affiliated with the Assemblies of God, grew to a weekly attendance of about 800,000 people in seven Sunday services, with hundreds of licensed ministers and thousands of laypersons leading weekly small groups of 10 to 15 people.
Cho popularized the idea of cell groups, arguing they are key to discipleship and to fostering the intimate connections that tie individuals to a large and growing church. He also promoted Pentecostal practices of prayer and healing as essential to dynamic church growth.
"I myself was devoted to praying with a do-or-die desperateness," Cho told the journal Church Growth. "When we apply God's word in our lives and experience God's dispensation, we are empowered by God. Christians who believe in Jesus receive the Holy Spirit. … One only finds empty pews in many European churches. What caused it? The reason is that European churches have betrayed the Holy Spirit."
Billy Watson, president of Oral Roberts University, called Cho "one of the great leaders of the Spirit-Empowered movement" and predicted his legacy would impact Christians for generations.
Cho was born on February 14, 1936, in the rural county of Ulju. His father owned a glove and sock manufacturing company, but it went bankrupt during Cho's childhood, forcing him to make his own way in the world.
He learned English from hanging around American military bases, and by the age of 15 began to work for the troops as a translator.