This Father's Day, more families are recognizing the God-given dignity of adoptees' biological dads.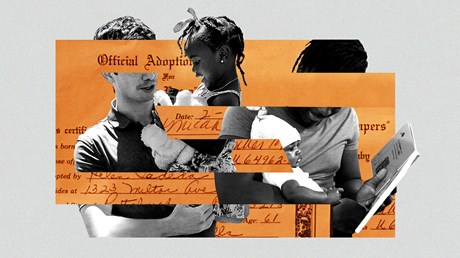 When Darrick Rizzo was 18, his girlfriend of three years told him she was pregnant. With the couple on the cusp of their college careers and unprepared to parent, his girlfriend chose to pursue adoption. Despite opposing the decision, Rizzo ultimately acquiesced, hoping to offer the best life possible for his son.
"I was willing to do anything for my boy, even if that meant listening to his mom and choosing an open adoption," wrote Rizzo in his book, The Open Adoption: A Birth Father's Journey.
Rizzo was committed to his role as a birth father and sent letters and gifts to his son. Years later, he learned his child had never received his correspondence. Despite a desire to be an involved birth father, his efforts were thwarted.
Whether or not they make the effort, the reality is that many birth fathers end up absent from the lives of their adopted children. And until recently, the relationship between adoptees and their birth fathers had not been given too much consideration in the context of the adoption conversation.
But as social media and family genealogy tracing allow more children to find and connect with their biological dads, Christians involved in adoption are thinking about the significance of such relationships.
"We're starting to see a little more discussion around birth fathers, where historically they've been left out of the picture," said Cam Lee, an adoptee and a Christian who now works as a therapist with adoptive families.
Most adoptions feature communication exclusively with birth mothers. Lee has noticed that adoptees on social media are speaking out more about their interest in their other parent too.
For Christians, these new conversations around birth fathers represent …