President Mahmoud Abbas sets their quota at 7 seats in first elections in West Bank and Gaza since 2006.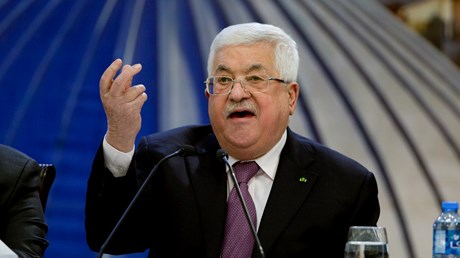 President Mahmoud Abbas has guaranteed that at least seven seats of a new legislative council will go to Christians in the next elections in the Palestinian territories.
Planned for May 22, the elections are hoped to be the first since the militant Hamas movement won the last vote over Abbas's Fatah party in 2006.
The measure would give Christians, who make up about 1 percent of the population in the West Bank and the Gaza Strip, an outsized representation on the Palestinian Legislative Council (PLC).
Palestinian Christians are ambivalent about the quota, which would allow the seven Christians with the most votes to sit on the 132-member council.
Hanan Ashrawi, a Christian who recently resigned her position on the Palestine Liberation Organization (PLO) executive committee, told Religion News Service that she is uneasy about reserving seats for specific communities.
"When it comes to Christians, I don't see that they are excluded or marginalized," she said. "They have been extremely active in political, social, cultural, and economic life, and many of them would be able to gain seats on merit without the quota."
She added that a quota for women members on the council made sense, "because they were discriminated against and they have historically faced a huge challenge."
Bernard Sabella, another former member of the existing PLC, said the Palestinian electorate should vote on the basis of geography. "We need to have a new vision and a holistic plan that addresses our needs. We need our representatives to represent their nation and not a religion," he said.
But Bassem Khoury, a former minister, said there would likely be no Christian representation on the council without a …