Jasmine Holmes spotlights the realities black families face.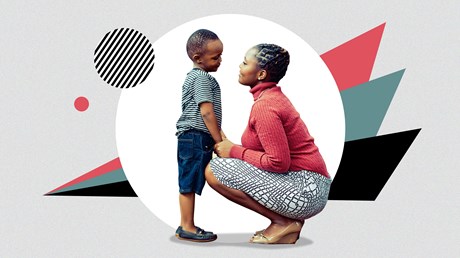 As he breathed his last obstructed breaths, George Floyd called to the mother who died before him, "Momma! Momma!" Black mothers, in our communal tradition, hear Floyd calling to us, too. George Floyd, Rayshard Brooks, Trayvon Martin, Tamir Rice, Michael Brown not only could have been our sons, but they were our sons. When we hear the news of their deaths, our chests tighten and our tears flow. We are praying with everything in us that our son or husband or nephew isn't the next name printed on police brutality protest signs.
Black Christian mothers in this moment need comfort, support, and direction. We struggle against our hearts hardening. We know that it is difficult for our white Christian family to completely understand our fear and pain, but we need our brothers and sisters to hear us.
Through her recent book Mother to Son: Letters to a Black Boy on Identity and Hope, writer and speaker Jasmine Holmes amplifies the voice of black Christian mothers by highlighting her own concerns and advice for her toddler-aged son Wynn. She offers the church a window to see what black boys face as they grow into men in America. By giving voice to the underrepresented perspectives of their mothers, Holmes offers the church a way forward toward racial unity and understanding.
Black mothers have often felt minimized or excluded from opportunities in white Christian spaces to share our unique struggles and cultivate understanding in the body of Christ. This reality is true even when motherhood is the focus. National groups like MOPS and Moms in Prayer have scant black leadership. There are no black women on the MOPS executive team and only one black woman on their board of directors. Except for international leadership …