Trump plan creates uncertainty for evangelical churches serving soldiers—and new opportunities.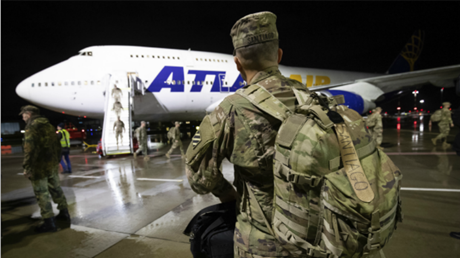 An Assemblies of God church in Heidelberg, Germany lost two-thirds of its worshipping members overnight when a US military base closed. One day in 2015, it was a congregation of 300. The next, 100.
That's how it goes for ministries serving United States soldiers stationed abroad. "You always have to adapt," said Kirk Priest, pastor of LIFE Church Heidelberg, a Pentecostal church plant that absorbed the Assemblies of God congregation.
Evangelical churches across Germany are bracing themselves to adapt again as American legislators debate President Donald Trump's plans to pull about 10,000 troops out of the country. Trump has said Germany, an ally since the Cold War, is not spending enough on national defense and depends too much on American largess and the stability of NATO, the North Atlantic Treaty Organization established for the common defense of Europe in 1949.
The proposed drawdown would reduce the number of US military personnel by about a third. The troops would leave the country, along with military families, civil staff, and some government contractors. That would likely would trigger base closures, as well.
There are, as of yet, no firm details on where the troops might be redeployed, which bases might shuttered, or exactly when this would happen, although the Wall Street Journal reported that Trump has set a September deadline. For now, what is known is that the removal of US soldiers would have an immense impact on Germany—economic, political, and ecclesial.
Faced with this uncertainty, evangelical pastors across the country say they remain "Kingdom minded." They will work to faithfully minister to their congregations through the transition and keep an eye open for new ministry …