The Old Testament doesn't contradict New Testament ethics. It clarifies them.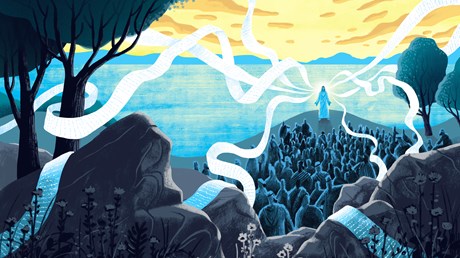 This is the fourth in a six-part series of essays from a cross section of leading scholars revisiting the place of the "First Testament" in contemporary Christian faith. —The editors
Christians have a problem. We know we are supposed to base our ethics on the Bible, but sometimes the Bible is vague on ethical matters that we think should be straightforward.
The New Testament doesn't raise any questions about slavery, for example. Paul instructs slaves to "obey your earthly masters with respect and fear, and with sincerity of heart, just as you would obey Christ" (Eph. 6:5). Texts like this have been used throughout Christian history to justify horrible acts of dehumanization by Christians who believed the Bible was "on their side."
But the Old Testament is hardly silent on slavery. It says that bondservants should be released after six years. Why doesn't the New Testament refer to this rule? For one thing, it's being realistic, making allowance for the human hardness of hearts that was greater in the context of the Roman Empire than it was in Israel. By contrast, the Old Testament places limits on bond service that are so restrictive that they ruled out actual slavery for fellow Israelites (it's misleading that recent translations use the word "slave" in the Old Testament). The Old Testament assumes that work in general belongs in the context of community relationships, and it places clear limits on servitude. Israelites are never "owned" by one another, all their service is temporary and compensated in some way, and there are strict regulations to ensure that foreign servants (who were owned) are treated with respect and compassion.
While …