The best tools and strategies are deceptively simple.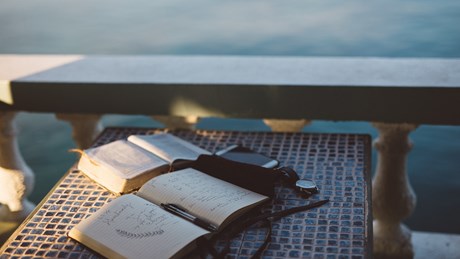 I learned to cook with the most basic tools under the tutelage of my stepmother, the inheritor of kitchen magic from generations before her. Bacon was fried in a cast-iron skillet, turned with a fork. Pie crust was formed with a wire pastry cutter in a mixing bowl. Biscuits were cut using an empty can. Simple tools, employed faithfully, yielding all manner of goodness.
But as my interest in cooking grew, I moved on to more complicated tools that promised less work or mess. My kitchen brimmed with single-use utensils and fancy appliances, but the crispy bacon, flaky pie crusts, and warm biscuits of my early years did not improve. In many cases, they degraded, or the task of locating and employing the right implement dulled my interest.
It is possible to overcomplicate simple practices that yield good things. Just as with cooking, so with reading our Bibles. The availability of online commentaries, lexicons, interlinear Bibles, and searchable databases can make us forget basic, tried-and-true tools that serve us well. Consider recovering these five simple "utensils" that may have gotten lost in the drawer amid so many ways to access and parse the Scriptures:
Reading Repetitively
We underestimate the effectiveness of repetitive reading in training us to follow the meaning of a text. It helps us identify ideas, names, locations, images, rhythms, or phrases, and we begin to see structures and patterns emerge. We never reach the end of its usefulness, for on each reading, new treasures are yielded from the text. One of the best—and most neglected—approaches to Bible study would be to read a book of the Bible from start to finish, without attempting to analyze or apply it. And then read it again. And again.