Leading your church to decide about when to meet.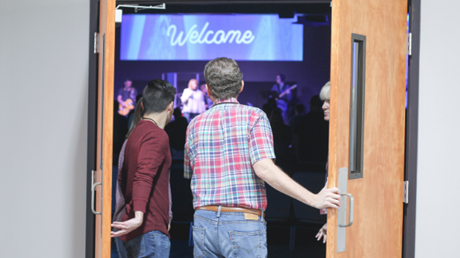 I recently tweeted:
"If you open your church, you don't love your neighbor.

If you don't open your church, you're a compromised coward.

False dichotomies dividing the body of Christ.

Local situations are different and responsible pastors will follow appropriate guidelines. Have some grace, folks."
For a lot of pastors, this is what they are hearing from their congregations. Not simply a wide range of opinions on when and how to begin gathering again, but an intensity that often spills over into accusations of sin.
A graphic is going around in pastor text chats—several have sent it to me, but there was no source. It gets at the challenge.
Now, I do not know of one pastor who signed up for a life in ministry thinking everyone would like every decision. But the uncertainty of this crisis combined with our polarized culture has led us to this moment when pastors face one of the most contested decisions in the life of their church. One that will be weighed and measured for years to come regardless of how the pandemic plays out.
In the next few months, pastors will face the task of leading divided congregations to make unified decisions. I don't know when, and that's a local decision, but what I do know is this: as of now, it seems we are running headlong into a very divisive time.
And that's why we need good leaders.
This is the reality for many:
Leadership
Leadership is defining reality. At no time is this more important than in a time of crisis or confusion. As churches edge toward more in-person gatherings in various states, how do we best decide and then communicate important decisions impacting our people while we seek to lead well in a fluid and divided time?
I want to encourage …