How rediscovering creation around us can deepen our connection with God.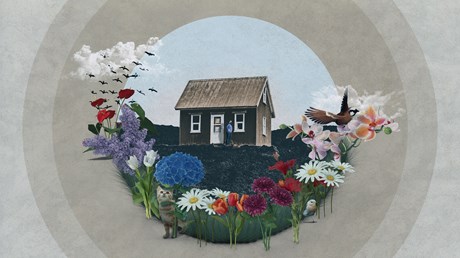 This year's Earth Day, unlike any other, feels at once expansive and restricted. As hundreds of millions of the earth's citizens have been ordered to stay home for the greater good of our species, we live in isolated worlds that feel much too small. Perhaps this time of quarantine brings with it the opportunity to rediscover a sense of place and discover God's creation anew.
The term "sense of place" has long been used by scientists and anthropologists to describe the meaningful relationship that can arise as a result of deep knowledge of and familiarity with a given place, and it applies to urban and rural settings alike. Having a sense of place can contribute toward deeper responsibility to care for creation and can motivate communities to join together in this common goal.
But acquiring a sense of place requires time and attention—something that Duke University professor Norman Wirzba says can come in short supply in contemporary life. Wirzba, who researches the intersection of ecology, theology, and philosophy, said in an interview that until the pandemic, a hurried, unsettled pace of life was a trademark of 21st-century life. "One of the ways to describe postmodernity is to say that we're only rushing through places and not ever settling into any place."
As a result, many of us aren't even familiar with the everyday flora and fauna outside our front doors. Abbie Schrotenboer, professor of biology at Trinity Christian College, has noticed this same unfamiliarity in her science students. "I get a lot of people who don't really know much about the local area, even if they've grown up in the Midwest."
Part of the danger in neglecting a sense …