As followers of Jesus, we are people of the truth. Falling for (and spreading) conspiracy theories does not honor the Lord, but it does cause people to question our judgement.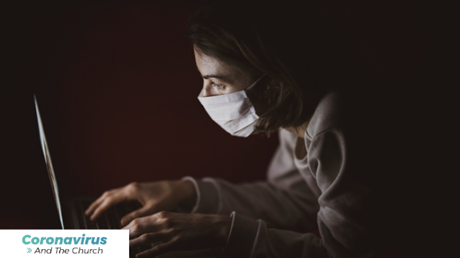 A major crisis provides a fertile field for producing conspiracy theories, and the current global pandemic has created a bumper crop of them. What do we do about the theories we hear around the vaccines and the viruses?
One of the sad things that I've learned over time is how Christians are disproportionately fooled by conspiracy theories. I've said before that when Christians spread lies, they need to repent of those lies. Sharing fake news makes us look stupid and harms our witness.
We saw this in the last election when some of the troll factories focused on conservative, evangelical Christians. This is disappointing. So how do we respond to this?
First, we need to speak up and speak out to others— particularly those fooled yet again— and lovingly say, "You need to go to trusted sources." Your social media news feed is not a trusted source. But you can find them. That's why we created coronavirusandthechurch.com. There are plenty of others.
Second, God has not called us to be easily fooled. Gullibility is not a Christian virtue, and we ought not to act like that. Believing and sharing Covid-19 conspiracies does not honor the Lord.
Now the data is saying, "Here we go again."
In a study just published by Pew, almost 30 percent of Americans believe the theory that is "almost certainly not true" about the novel coronavirus being concocted in a lab. The largest group in the study to affirm this was conservative Republicans at about four in ten (39 percent). That group would also be the most religious group.
Mistrust of Media and Government
I understand the mistrust many Christians have toward the media and government. But this mistrust too often leads believers not to be more …