It isn't end-times fascination that explains the enduring bond between evangelicals and Israel.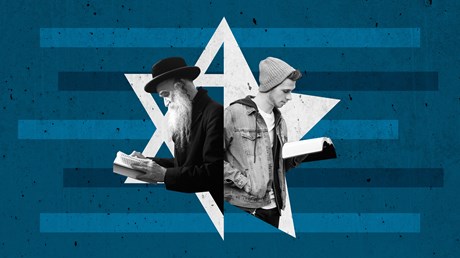 Dwight D. Eisenhower was the first president baptized in office. Shortly after his inauguration, Edward L. R. Elson of the National Presbyterian Church in Washington baptized the president in a private ceremony.
For several reasons, Elson was an interesting figure during America's civil-religious awakening of the 1950s. First, he was the president's pastor. Second, he was a pretty effusive flatterer of leaders in high office. He peppered Secretary of State John Foster Dulles with invitations to attend numerous church events, laying it on thick with encomia like "Let me tell you how superlatively I believe you are handling your high office." Third, he frequently took the liberty of giving Dulles advice on how to handle affairs of state. And fourth, he was a committed anti-Zionist. Beginning in 1954, Elson was a board member of the American Friends of the Middle East, an anti-Zionist front group sponsored by the CIA. He was determined to get Dulles to assist him in advancing the AFME's mission.
Elson could be startlingly forward with the secretary of state. In 1955, Elson wrote to Dulles, asking how the AFME might be "of increased usefulness at this trying time of American relations in this area." In 1957, he invited Dulles to a dinner with Cornelius Engert, one of the AFME's founders, to discuss Middle East strategy. (Dulles's staff, noting that the AFME was "a partisan Arab group," declined the invitation on his behalf.) And in 1958, Elson had the audacity to insist that Dulles make a special stop in Egypt on the way to a Baghdad Pact meeting in Ankara because "some of our real and trusted friends would be greatly encouraged by your personal appearance …