Encouragement and coaching to pastors to raise our confidence and clarity as it relates to leading generously.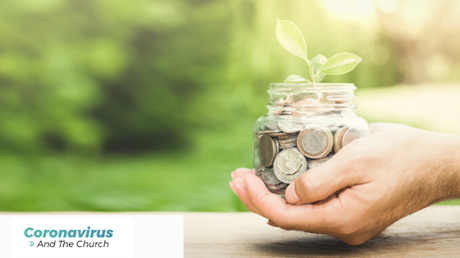 Pastors are beginning to see what may be in the future when it comes to resourcing vision. Even those churches that are debt free with months of expenses in liquid cash reserves are concerned about their financial futures.
After watching scores of worship services online, I would like to offer some encouragement and coaching to pastors. My personal two takeaways are we need to raise our confidence and clarity as it relates to leading generously. Here are some tips.
Generosity is biblical.
We are not fundraisers. One of the most encouraging giving stories in the Bible for me personally is the very first family. Think about it for just a minute. The very first activity recorded in the Bible of the very first family is a prioritization of connecting with God through generosity.
We tend to focus on Cain not getting it right, but God offers him such grace right on the spot. The key to this story is giving has always been around. Humans need it to have a thriving spiritual life. It is more about them than our church budgets. So, let's help people out.
Generosity failures are normal.
In Exodus 32, we find God's people at a point of national crisis. Even though God had demonstrated great power in their recent past by delivering them from Egypt, fear quickly grabbed their lives. Self-motivation arises and the children of Israel take what little they have in their hands and petition their leader to sculpt a golden calf to worship.
Using our resources in wrong ways to feel spiritually secure has always been a human trap. We as leaders can facilitate this when we lead generosity with a focus on funding our budgets. Generosity is really important to our souls. Our people will settle down emotionally when we begin to turn our eyes …