Physicians reflect theologically on three unique Christian contributions to COVID-19 preparations.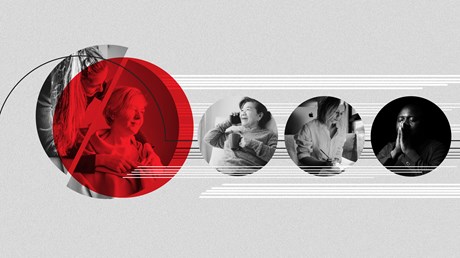 Over the past week, the world has turned its full attention to the protein-thorned crown of COVID-19. It is rare to experience such a widespread global unease, in which we all find ourselves dwelling on the very same thing. In a way, the noise of modern life has been ousted by what C. S. Lewis called "God's megaphone": pain.
Patients are dying. People are scared. And we find ourselves stuck between the flippantly arrogant ("The coronavirus is just another flu") and the fearfully paranoid ("We are on the brink of financial collapse"). Following Saturday's episode of the "Italian COVID19 Experience" podcast, in which American and Australian pediatric intensivists spoke candidly with intensive care specialists in the ICUs of Italy, each of our institutions are preparing us for the next few weeks with a seriousness that is unique—even for those of us in medicine familiar with suffering, triage, and uncertainty.
It's okay to be fearful—we are too. However, as Christians working inside and outside the health care space, this is a moment where our response might distinguish us as a people who practice what was once called by early pagans "a religion for the sick."
To that end, we want to share some of our experiences of the COVID-19 pandemic as resident physicians and trainees—and as fellows of the Theology, Medicine, and Culture Fellowship at Duke Divinity School, which brings together medical trainees, theologians, and pastors to think theologically at the frontlines of health care—in order to highlight the unique Christian contributions of repentance, hospitality, and lament to our preparations for the new coronavirus.