As hardships come, you have 1 of 3 options.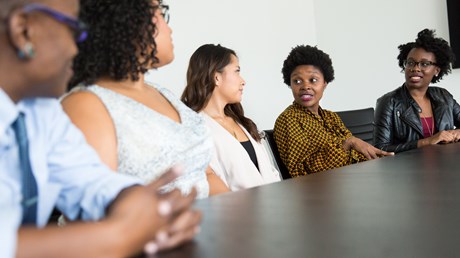 This was not how things were supposed to work out.
Every night for a year, my husband and I had prayed that God would direct us to the right place in his right timing. Based on our own prayers as well as confirmation from others, it seemed that the "right place" would be a church where Dave could serve as senior pastor, giving him more opportunities to exercise his gifts of preaching and shepherding. Now that we had two little boys, we also desired to be closer to family. We told God that we would go anywhere he led us (and we meant it!), but that we would love to end up somewhere in the southeastern United States, ideally within three hours of Dave's parents.
We explored options around the country. We prayed, waited, and sought counsel from wise and mature believers. We continued to serve faithfully in our current ministries. We prayed and waited some more.
Twelve months later, our little family made the 1,200-mile journey from Minnesota to our new church in North Carolina—just two and a half hours from our sons' beloved Nana and Papa—where Dave would serve as lead pastor. We felt God had clearly answered our earnest prayers, as evidenced by all sorts of confirmations that seemed like way more than coincidence. I mean, at the boarding gate for our flight home from our interview weekend, we discovered that our pilot "happened" to be a friend who first came up to Dave a year earlier and said he felt God was preparing my husband for a lead pastoral role!
We were over-the-moon excited. We felt we had come home, and we thought we'd be at that church and in that city for life.
Yet three years in, our dream situation had turned to a nightmare. Our church was slowly dying, our marriage …