How should Christians engage with the "Ahabs" and the "Rehoboams" of today?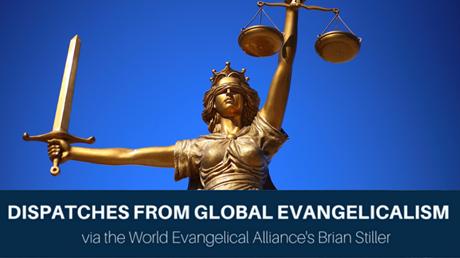 Negotiating with countries on issues such as persecution and violation of human and religious rights is complicated. We are constrained or motivated by bias, which often means we end up supporting one political regime while rejecting what another is doing, when in reality, both may appear similar. Inadvertently, we choose one side in one situation, even though it is opposite to how we may have chosen formerly. We end up holding our nose, pretending there is no discrepancy.
Wissam al-Saliby, a liaison officer with the WEA in our Geneva Office of Global Advocacy, explains how this works.
A Swiss journalist recently asked me, during an interview, "Should Christian organizations be neutral towards governments?" when the killing of the Saudi journalist, Jamal Khashoggi, was brought up. The implications of neutrality were that business can continue as usual as a form of Christian witness. The alternative could be the breaking down of relationships between Christians and those rulers. My response was something like this: "Is God neutral? Certainly not. As Evangelicals we want to imitate God as revealed in the person of Jesus. God is on the side of the widows, the orphans, the strangers, and the poor. We cannot remain neutral if we want to be in harmony with the heart of God."
In my work with the World Evangelical Alliance (WEA) in Geneva, we interact with diplomats from all sorts of countries, including countries under strong scrutiny for their human rights record. Globally, our WEA leaders meet with ministers, presidents and other senior politicians from all over the world. Evangelical and Christian leaders more broadly regularly meet with leaders, ambassadors, foreign ministers, kings and princes, and religious …