Join us December 6th as we face the hard truths and challenges of pastoral ministry.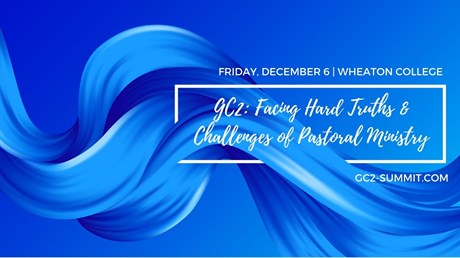 Less than two years ago I wrote an article on The Problem of Suicide. In it, I stated:
Each year, 44,193 Americans die by suicide which, on average, amounts to 121 suicides per day. For many of us, these figures don't feel too far off. We can picture the faces and remember the names of those in our own communities who've taken their own lives.

As a young pastor, I too came face to face with the harsh realities of suicide and the pain brought on by watching those I loved experience such deep suffering. Particularly, I remember a man named Jim in our congregation who was struggling with mental illness. For a while, he fought the good fight and did what he could to spend time in prayer and read Psalms to find comfort. Eventually, however, filled with despair, he took his own life.

I was devastated. At the time, I was unprepared, idealistic, and largely unsure how to handle the events that had just transpired in the church community I was shepherding. Unfortunately, I think many churches today fit that same description. They are trying to figure out how to help people struggling with mental illnesses and care for loved ones in the aftermath of loss but don't really know quite what to do.
Before and since that time I have written often on mental illness among church leaders in particular, most recently upon the passing of Jarrid Wilson. Jarrid and I were friends. More and more we are hearing about church leaders struggling—in their leadership, in their personal lives, in their understanding of themselves and our world.
We are struggling emotionally, spiritually, and physically. This is in no small part due to growing awareness that the demands on pastors and church leaders today are outpacing the self care …