The agnostic is credited with bringing believers and religious questions into the scientific realm.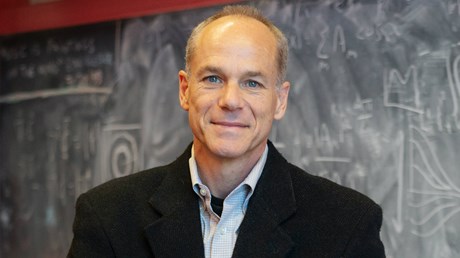 An agnostic theoretical physicist who has encouraged Christians to embrace the dual mysteries of science and faith is the latest recipient of the prestigious Templeton Prize.
The 2019 honor goes to Marcelo Gleiser, a professor of physics and astronomy at Dartmouth College. The 60-year-old researcher has suggested that science and spirituality represent complementary expressions of humanity's curiosity around the unknown.
"My mission is to bring back to science, and to the people that are interested in science, this attachment to the mysterious, to make people understand that science is just one other way for us to engage with the mystery of who we are," stated Gleiser, a Brazilian and the first Latin American to win the prize.
While the scientist considers atheism inconsistent with the scientific method—"You may not believe in God, but to affirm its nonexistence with certainty is not scientifically consistent," he said in an interview last year in Scientific American—he has engaged Christian leaders and thinkers grappling with the universe.
Evan Thompson, professor of philosophy at the University of British Columbia, commended Gleiser for "bringing together people from different cultures and religious backgrounds into a global conversation on the importance of going beyond old stereotypes to celebrate the human condition and our role as planetary custodians."
As director of Dartmouth's Institute for Cross-Disciplinary Engagement, Gleiser has made space for science and the humanities to work together around questions of meaning and spirituality. He has also participated in scientific dialogue with Catholic clergy, though as an agnostic he opposes biblical literalism and …