Experts analyze the impact on persecuted believers after the two polemic leaders walk away without a deal.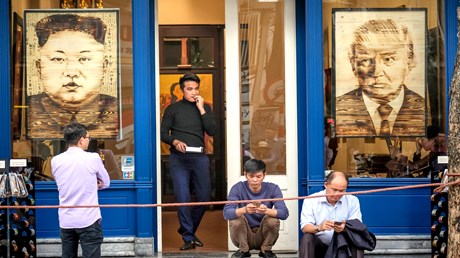 On Tuesday, US President Donald Trump referred to North Korean dictator Kim Jong-un as "his friend."
At extreme odds a year ago, the two leaders met this week in Hanoi, Vietnam, with a new agreement possibly on the table. This time, Trump made friendly overtures to Kim—even going so far as to say he believed the leader had not been directly responsible for the death of an American student. But when the summit ended on Thursday, Trump walked away after the US refused to agree to North Korea's demand that all sanctions be lifted off the country.
For years, North Korea has been one of the world's worst countries to be a Christian; Open Doors has ranked it No. 1 for nearly the past two decades. Dozens of volunteers and employees from the many Christian nonprofits that serve North Koreans—believers and unbelievers alike—have had increasing difficulty serving the beleaguered population.
CT asked six experts from the Lausanne Movement's North Korea Committee, which held consultations before and after the first Trump-Kim summit in Singapore, to weigh in. Did Trump and Kim's summit help North Korean Christians? Their answers appear below, arranged from no to yes.
My hope is that, as a result of the Hanoi Summit, the existing regional travel restriction that is preventing US citizens from traveling to the DPRK [Democratic People's Republic of Korea] will be lifted allowing Christian NGOs and humanitarian workers to enter the country. These workers are doing a great deal to help the ordinary people of the DPRK in the name of Jesus Christ. The US-imposed travel restriction interferes seriously with that mission.
I do not think the summit …