A Republican lawmaker called a Christian tweet "bigoted." Democratic Rep. Ilhan Omar came to religious liberty's defense.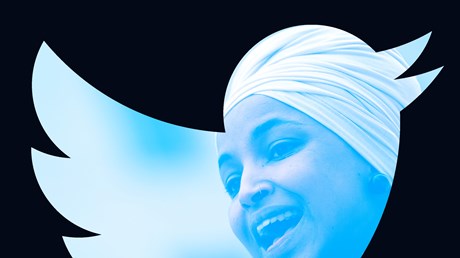 It started with a post on X (formerly Twitter)—an expression of Christianity with the brevity the site's format demands: "There's no hope for any of us outside of having faith in Jesus Christ alone." The poster in question was Lizzie Marbach, whose X bio describes her as a Republican political activist who lives in Ohio.
Marbach's post easily could have gone unnoticed outside her own following. But then a member of Congress decided to share it—and not just to share it but to dunk on it, hard, to an audience nearly ten times the size of Marbach's own.
"This is one of the most bigoted tweets I have ever seen," the congressman wrote. "Delete it, Lizzie. Religious freedom in the United States applies to every religion. You have gone too far."
As angry replies accumulated under both posts, another, better-known member of Congress came to Marbach's defense.
"No! Stating the core beliefs or principles of your faith isn't bigoted," the congresswoman tweeted, rebuking her colleague. It's "religious freedom and no one should be scolded for that. It's also wrong to speak about religious freedom while simultaneously harassing people who freely express their beliefs."
If you're already imagining these latter two characters, my guess is you're imagining incorrectly—just as I probably would if I didn't know the details here. The representative who dunked on Marbach is a fellow Ohio Republican, Rep. Max Miller. He's a Marine veteran who served as a special assistant to former President Donald Trump—and he told 50,000 people that Marbach was a bigot for believing Jesus is the only hope of …