Willie McLaurin is the third Executive Committee head in a row to step down amid controversy.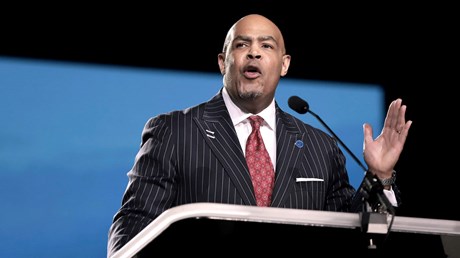 Willie McLaurin, the acting president of the Southern Baptist Convention's Executive Committee, resigned suddenly on Thursday after admitting he had falsified his resume.
"While considering McLaurin as a candidate for Floyd's permanent replacement, the SBC Executive Committee's Presidential Search Team discovered disqualifying information during their process of vetting and due diligence," said Philip Robertson, chairman of the SBC Executive Committee, in a statement. "McLaurin's education credentials that he presented in his resume are false."
The statement quoted from McLaurin's resignation letter, saying he admitted falsifying his resume.
"In a recent resume that I submitted, it included schools that I did not attend or complete the course of study," McLaurin reportedly said in resigning.
According to Baptist Press, an official SBC publication, McLaurin claimed that he had degrees from North Carolina Central University, Duke University Divinity School, and Hood Theological Seminary on his resume. When presidential search committee members attempted to confirm those degrees, they learned he did not hold those degrees.
McLaurin had been interim president and CEO of the Executive Committee since February 2022 and had worked for the Executive Committee since 2020. The committee oversees the business of the nation's largest Protestant denomination between the SBC's annual meetings.
McLaurin had been in the running for the permanent role as Executive Committee president after the committee rejected a different candidate. If he had been named to that post, McLaurin would have been the first Black leader to head a major Southern Baptist entity.