Rebekah Naylor, 79, is stepping down from International Mission Board.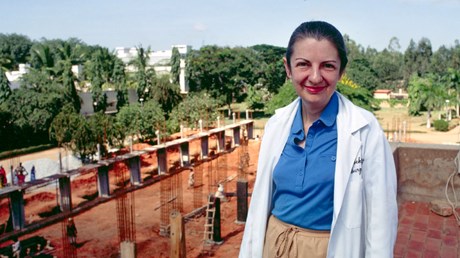 The first time she retired, in 2002, Dr. Rebekah Naylor, a longtime missionary surgeon, came home to Texas after 35 years in India to care for her mother, who was ailing.
Along with doing that, she joined the faculty at the University of Texas Southwestern Medical Center in Dallas, where she taught surgery for eight years. She later became a consultant for Southern Baptist global relief and development work, taught at Southwestern Baptist Theological Seminary and helped her church start a health clinic in Fort Worth, Texas.
This fall, the 79-year-old Naylor will retire again, stepping down from her role at the Southern Baptist Convention's International Mission Board, where she's helped promote medical missions around the world.
Now, for the first time in 50 years, she plans to take a proper break.
Not bad for someone who, as a teenager, never wanted to leave home and who was overwhelmed when she felt God's calling on her life.
"Even going to college seemed like a mountain to me," said Naylor in a recent interview, looking back over her career. "So how could I be a medical missionary?"
But once she makes up her mind—especially about something she believes God wants her to do—almost nothing stands in her way. That combination of faith and tenacity has served her well. Following that call to missions, Naylor, the daughter of a Baptist preacher turned beloved seminary president, graduated from Baylor University, then went to medical school at Vanderbilt, where she was told that women were not welcome in surgery.
But a missionary surgeon in Thailand, whom she met while visiting that country as a medical student, believed in her. While the faculty at the medical school thought her …